MPM AUTO 33
CREATING A WINDOW SITE | BLOG | MEMBER SPACES | E-COMMERCE SPACE
The context
MPM 33 is an exclusive dealer of the MPM Motor brand. He is based in Gironde. It allows to popularize the PS160, this new sports car made in France at a totally attractive price.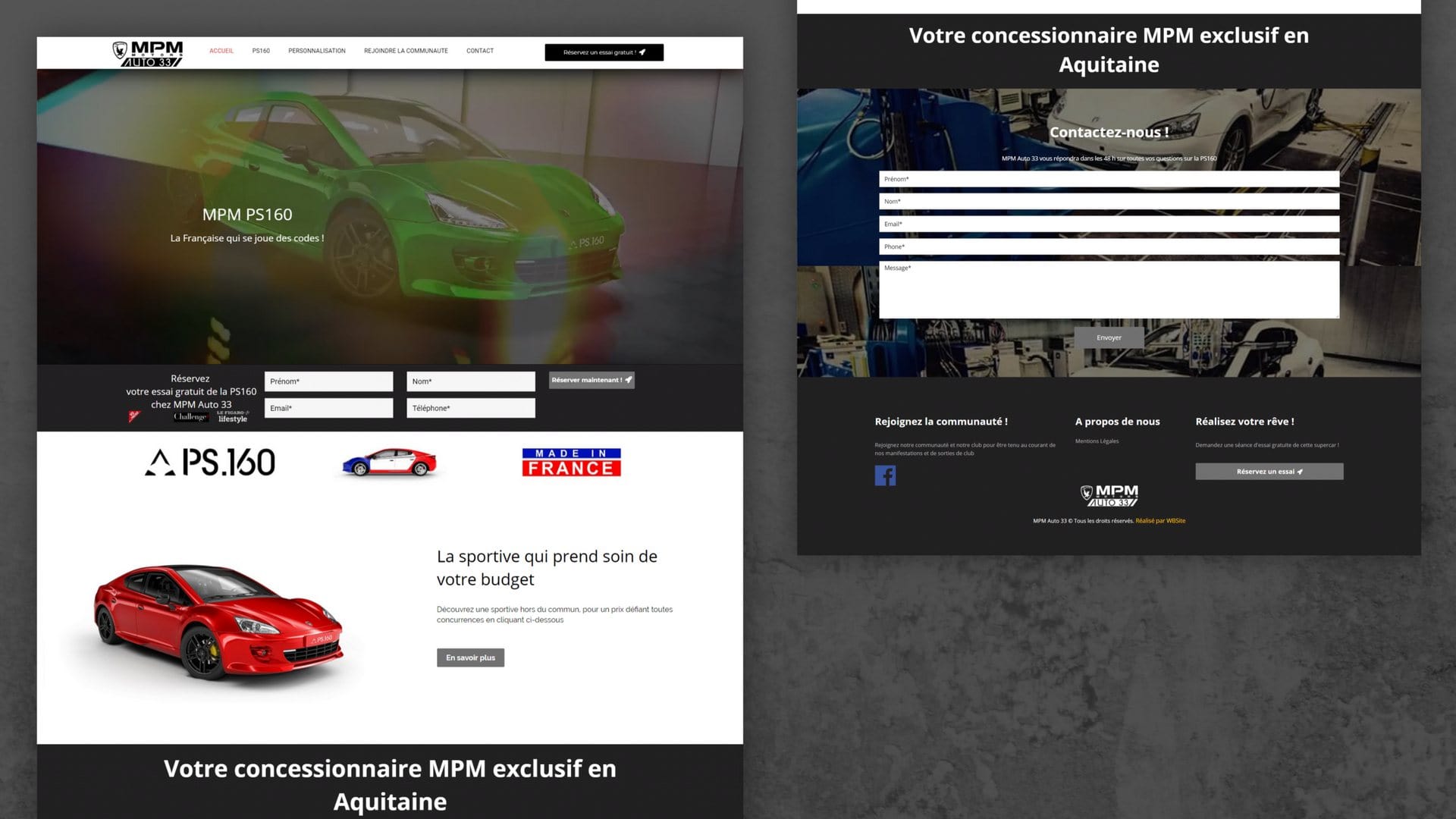 Key elements of the project

Showcase site

Ultra secure technology

Web hosting

Booking form

Speed optimization

Branding Facebook page

Video montage

Maintenance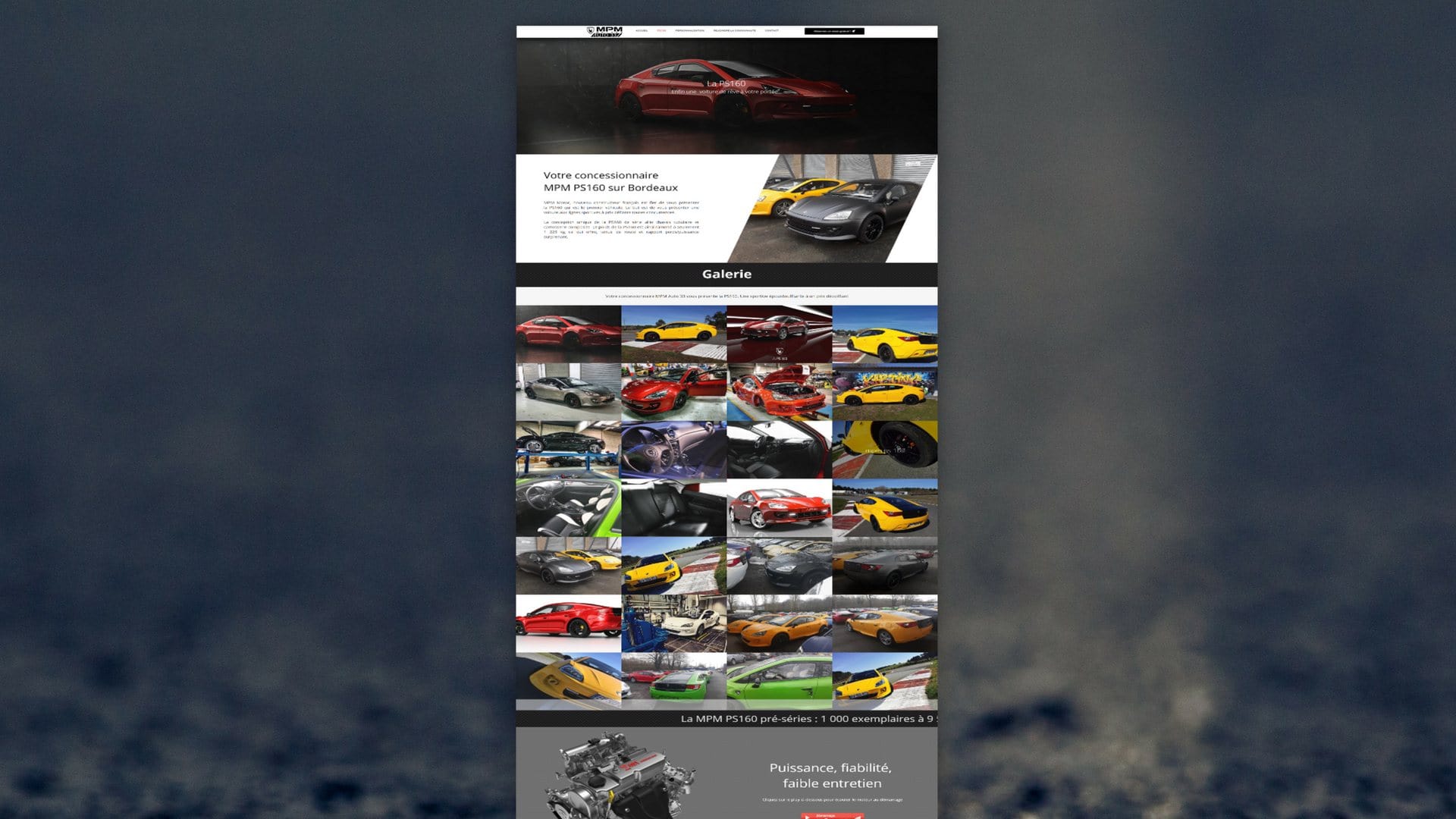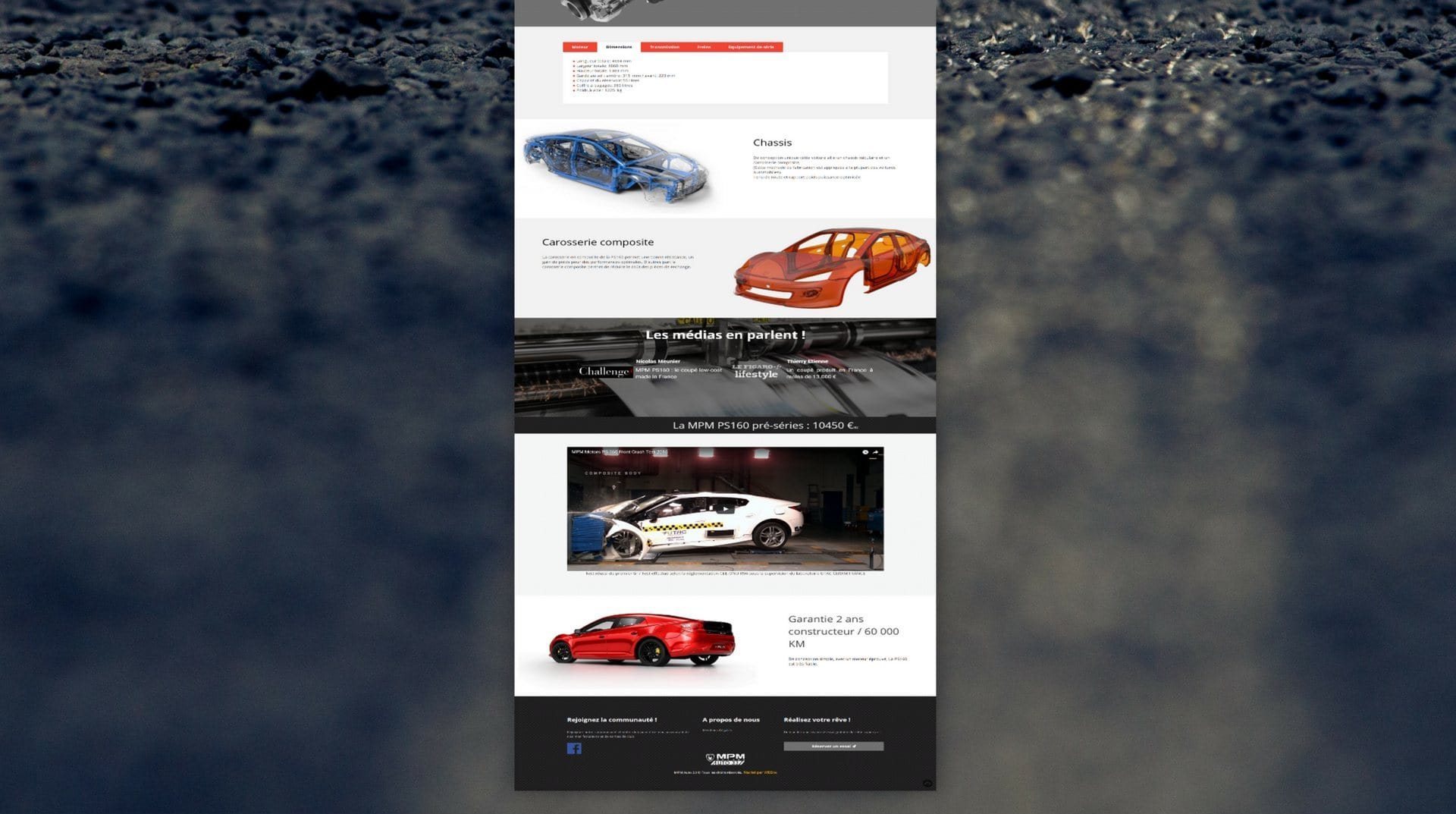 Creation of branding




from the Facebook page

"The site is BEAUTIFUL!" In addition, the manufacturer himself told me he found it more beautiful than his"