The context
BuuMy-soft is a colleague who helps companies acquire the same web technologies as large companies by offering very attractive prices.
Create by a serial entrepreneur computer engineer profession surrounded by a good technical team, web projects, mobile applications and maintenance will always be well conducted.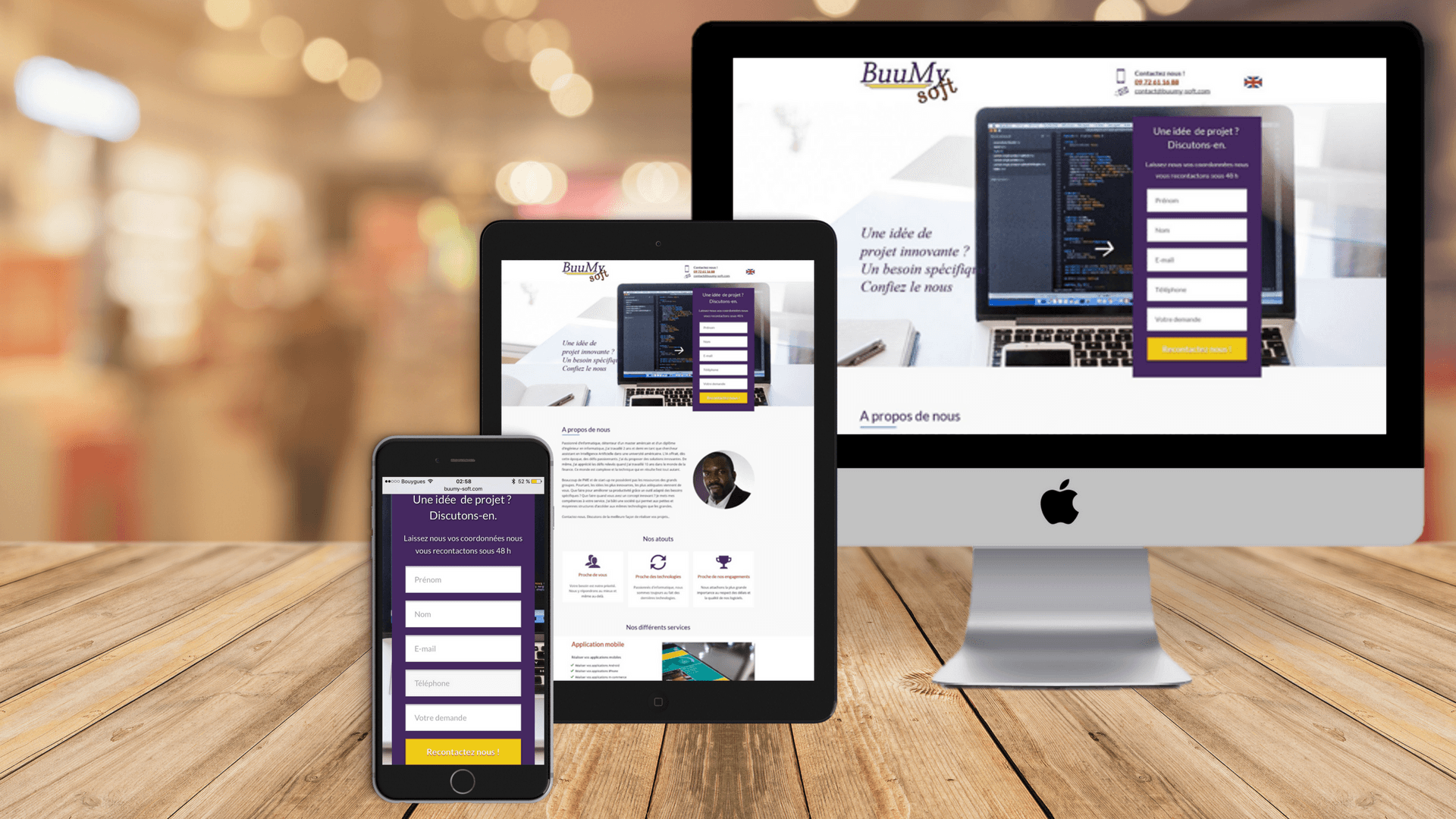 Key elements of the project

Landing page

Clipping photos

Installation
autoresponder

Legal Notice
" I really appreciate the overall look
It has a certain sobriety while conveying an image of professionalism"