Ligne Brute
ECOMMERCE SITE | BLOG | MARKETING OPERATION
The context
Ligne Brute is a furniture and decoration company "Made in France".
She designs and manufactures your furniture in the Hauts de France region. Their ethics of quality is the key to their success.
They focus on creating unique pieces of character as well as on the satisfaction of their customers.
The brand distributes its products in retailers specializing in handicrafts.
We can say that Ligne Brute is the French specialist of rough and timeless furniture.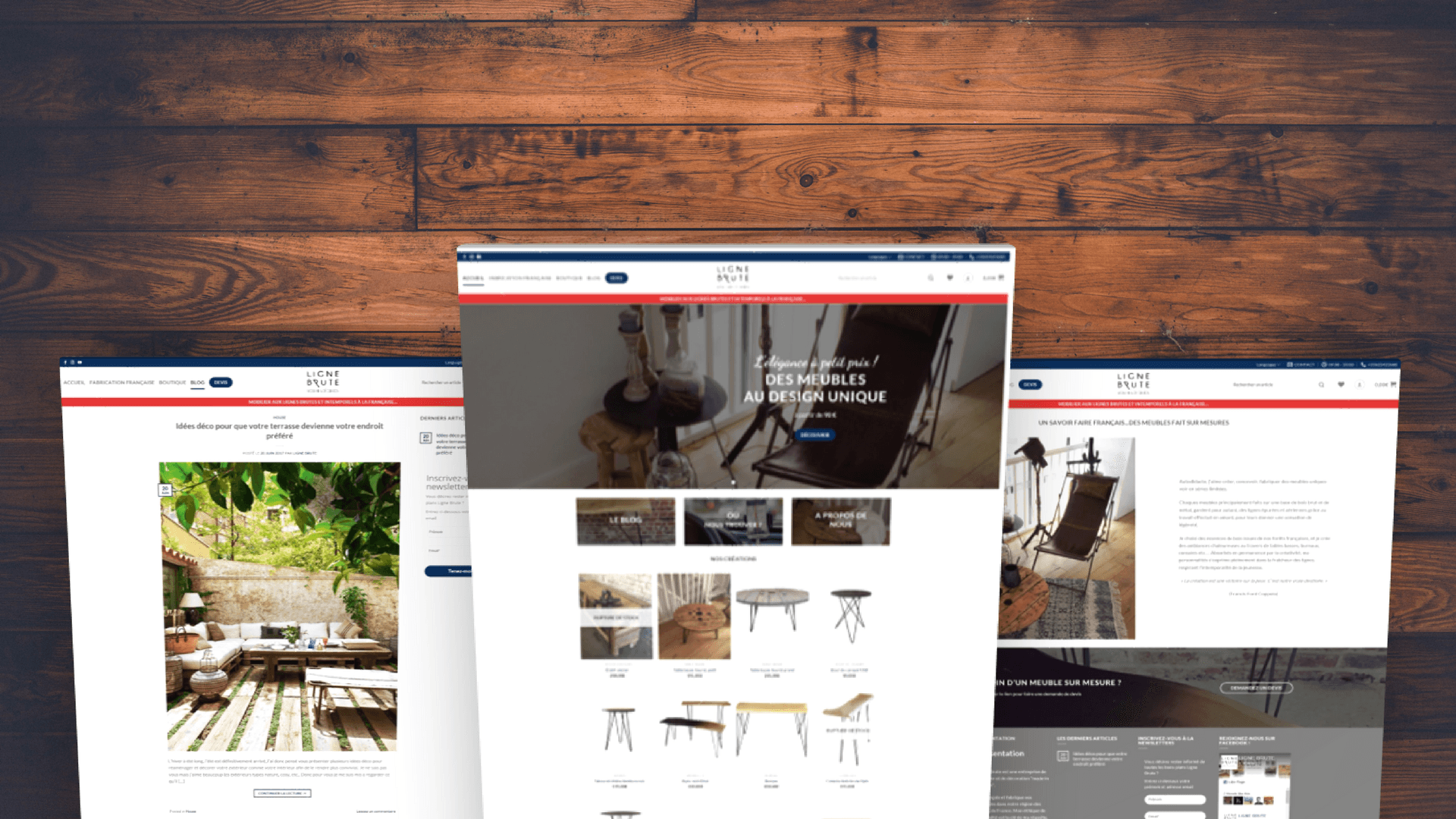 Key elements of the project

E-commerce website

blog

popup

Installation
autoresponder

Promotion

Clipping photos

General condition of sales

Legal Notice

Web hosting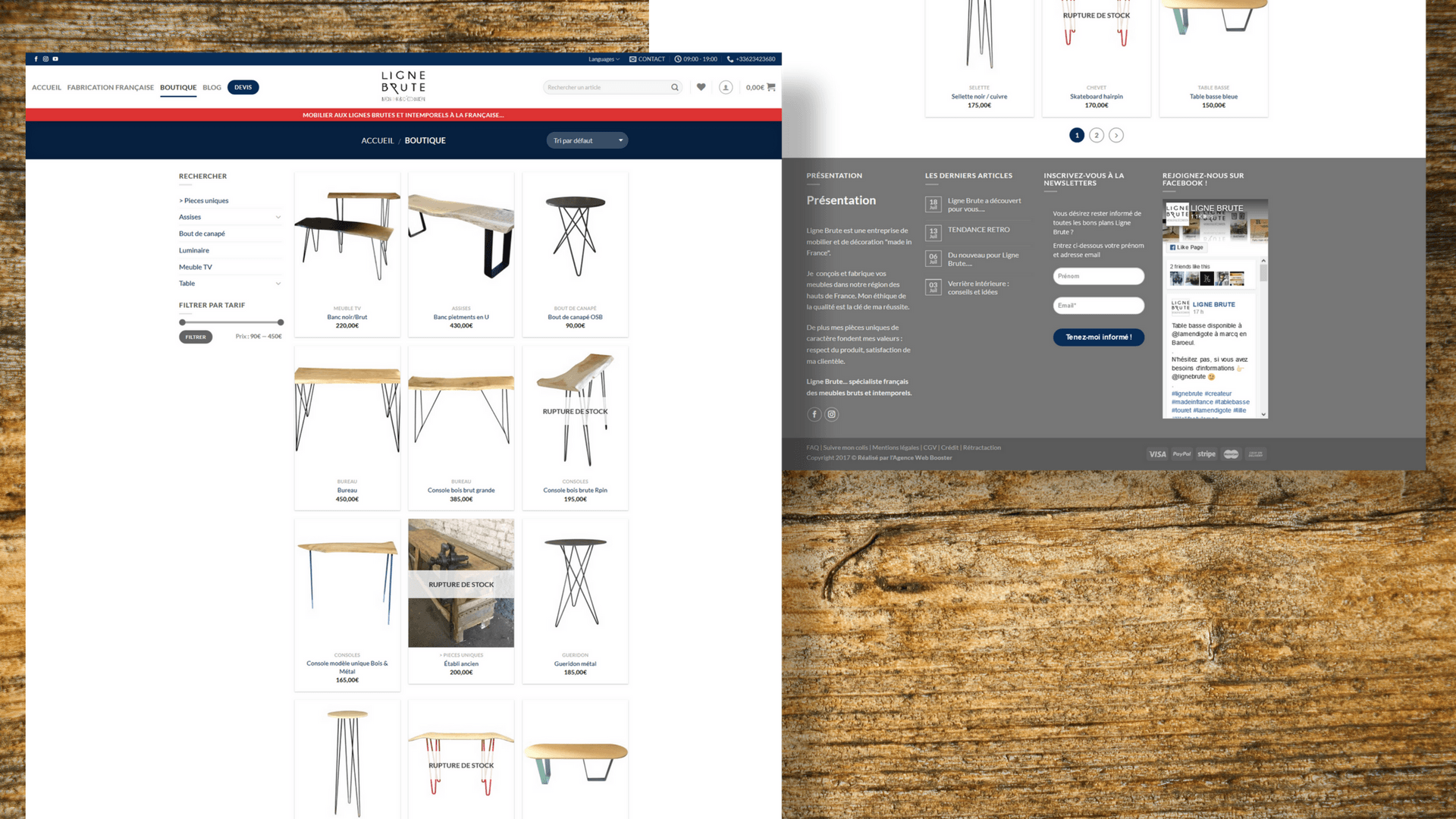 "Jhad already heard very good reports about the agency and during our first interview they knew to put me in confidence. Since then, I have full confidence and they are often listening to me."